Welcome to North by Sound Audio Productions
We provide original music, voice-over and sound effects for any type of project. We have studios located in Athens, Greece and in Bergen, Norway and have access to a wide range of talent all over the world.

We are 100% dedicated to our clients and offer the best service in the business.
Latest Video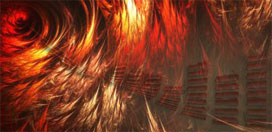 North by Sound Audio Productions is a joint venture founded by Nikolas Sideris, Doctor of music composition from University of London, and Thomas Regin, critically acclaimed composer.

The company was founded as a means to bring focus to media songwriting in Europe and let our clients benefit from the great talent here.